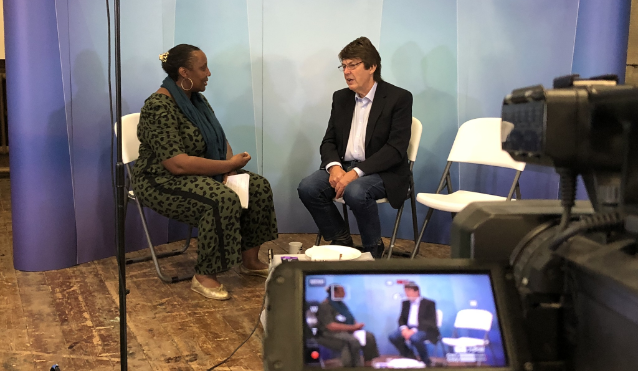 Our Story
Presenter Academy was founded by working performer Brian Naylor originally as TV Training Academy and was based at the iconic Pinewood Studios for over 10 years. 
After working as a presenter on both television and stage for many years he recognised that the guidance and direction he received was often inconsistent, unclear and even suppressive. This drove him to develop a learning environment and style that allows anyone to find their true, authentic voice while maintaining an assertive, professional and engaging delivery.
Training and Mentorship
Regarded as one of the UK's top presentation skills coaches, Brian has now been working with Presenters and Speakers for well over twenty years offering training and mentorship for those looking to build confident, effective and credible on camera delivery. Many of the people he has trained have become successful presenters on BBC, ITV and Sky, are now major influencers on YouTube and social media or have become professional keynote speakers on some of the world's leading platforms including TED. His presenter training is trusted with productions and agents worldwide, and has been featured on BBC's Charlie Brooker Screen Wipes and BBC's Young, Welsh & Pretty Minted where he mentored YouTube star Gonth from Vlogger to TV Presenter.
Using his first-hand experience and expertise, Brian has designed online training courses, mentorship programs and is the published author of 'Presenting for TV & Screen The Essential Guide' all of which maximise people's potential as a presenter.
He now has a well-respected and highly dedicated team around him who can pass on their first-hand knowledge so current and potential presenters can stand out from the competition, boost their visibility and get the career they desire.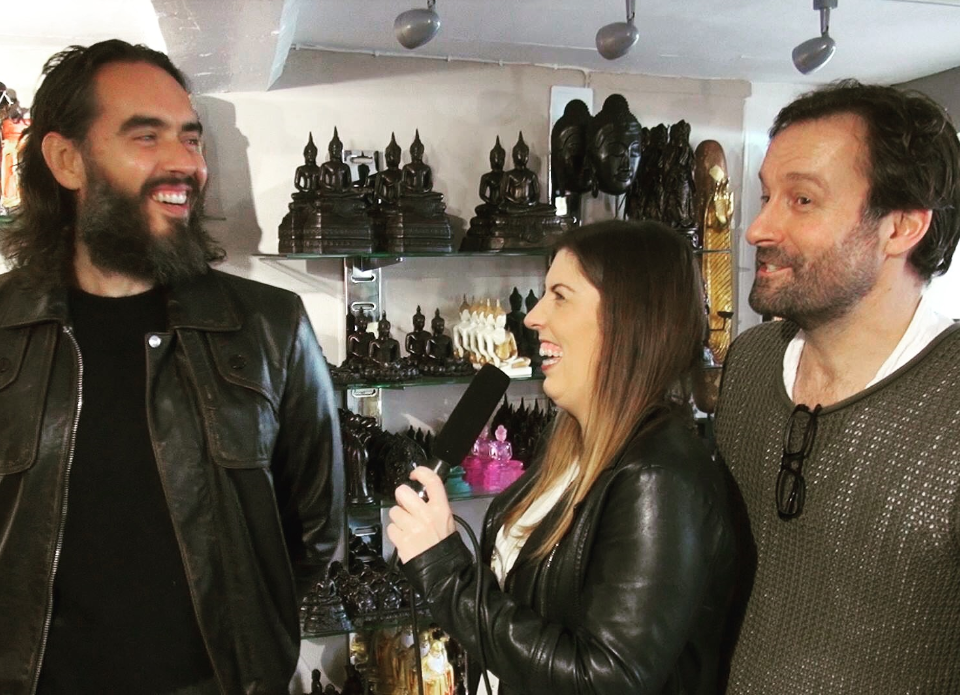 Years training presenters
Here are just some of our presenters who have worked with us and you might recognise.
RACHELLE
Rachelle came to train with us having had no previous presenting experience. She's now the Global Business-Washington Correspondent.
ANNABELLE
Annabelle had no previous presenting experience before coming to work with us. She's now a well-known sex and relationship expert working on shows including This Morning, Good Moring Britain, Loose Woman, Big Brothers Bit on The Side, MTV, 7 Year Itch with Ruth & Eammon Holmes.
ANNA
Anna came and worked with us and is now a widely recognised Sports Presenter for over 35 international broadcasters including Sky Sports, Golf Channel and Fox Sports and has interviewed some of the world's biggest names in sport and entertainment.
JULIANO
Juliano came to work with us on our 5 Day Presenter Course at Pinewood Studios, since then he's now working on The Postcode Lottery, has been interviewing celebrities and Presents on John Krasinski's 'Some Good News' channel.
Daniel
Our Academy was approached by the BBC programme, Young Welsh and Pretty Minted to train YouTube star Daniel 'Gonth' Gonthier who who has almost 2 million subscribers from vlogger to Sports Presenter. This is one of many times our training has featured on TV programmes and documentaries.
Dr Chris
Dr Chris worked with Brian on a 1-1 basis before appearing on BBC's Morning Live.
Ed
Sports Presenter Ed came on our 5 Day Presenter Course and works as a presenter across various platforms including Premier League Productions.
Amy
Amy came on our 5 Day Presenter course via her agent to get presenter training. Since then she's worked with The BBC and presented The British Motocross Championship for Eurosport and Greenlight TV.
Jay
Jay, Award-Winning Storyteller, Vlogger and Podcaster attended one of our 1 Day Presenter courses.
Josie
Josie worked with our director Brian Naylor on a 1-1 basis and was recommended by her agent after winning Big Brother back in 2010. She's now a regular guest host on Channel 5's OK TV and one of the main Presenters on ITV's This Morning.
Tamarra
Tamarra attended our 5 Day Presenter Masterclass and has since presented on Sky Sports Italia's coverage for formula 1 and The Red Bull Air Race World Championship for Channel 4.
Charlie
Charlie Broker approached our Academy when he was filming his BBC programme Screen Wipes.
Andy
Andy Boyns attended our 5 Day Presenter course at Pinewood Studios and is now working as a news anchor on Turkeys most popular channel ATV.
Dan
Commentator and Broadcaster Dan came on our 5 Day Course and is a regular on BBC TV and radio, ITV, and in the national papers and their websites.
Alex
Alex came to work with us on our 5 Day Presenter Course at Pinewood Studios and is now working on the BBC.
Start your presenting Journey Today