Training to suit the way you learn
The ultimate online or TV presenter training experience for beginners or pros.
Each course includes video lessons, audio description, quizzes and written theory that you can study and master at your own pace and convenience. You'll cover every element of audio and camera communication as well as how to self-shoot effectively, script writing and agenda-based delivery in this ground-breaking training programme which is suitable for all genres of presenting.
Designed for professional TV Presenters, our Award winning team will take you step-by-step through this ground-breaking training programme. You can work through this fully automated online presenters course in your own time with the flexibility to fit around your other commitments.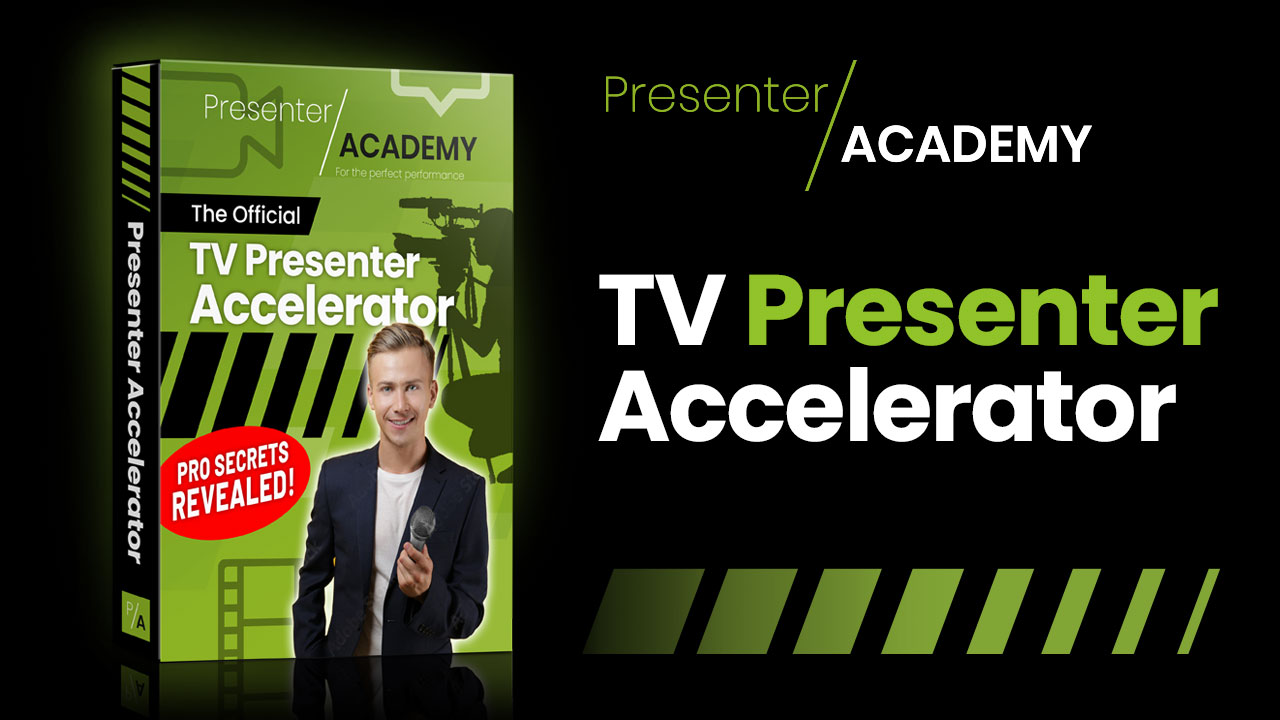 Online Presenter Accelerator
"A Fast And Effective Approach That Will Make You A Confident Presenter "
We deliver an easy to follow system that has helped even the most nervous, camera-shy presenters find their own natural charisma.  Ideal for new and upcoming YouTubers and also for business video creators.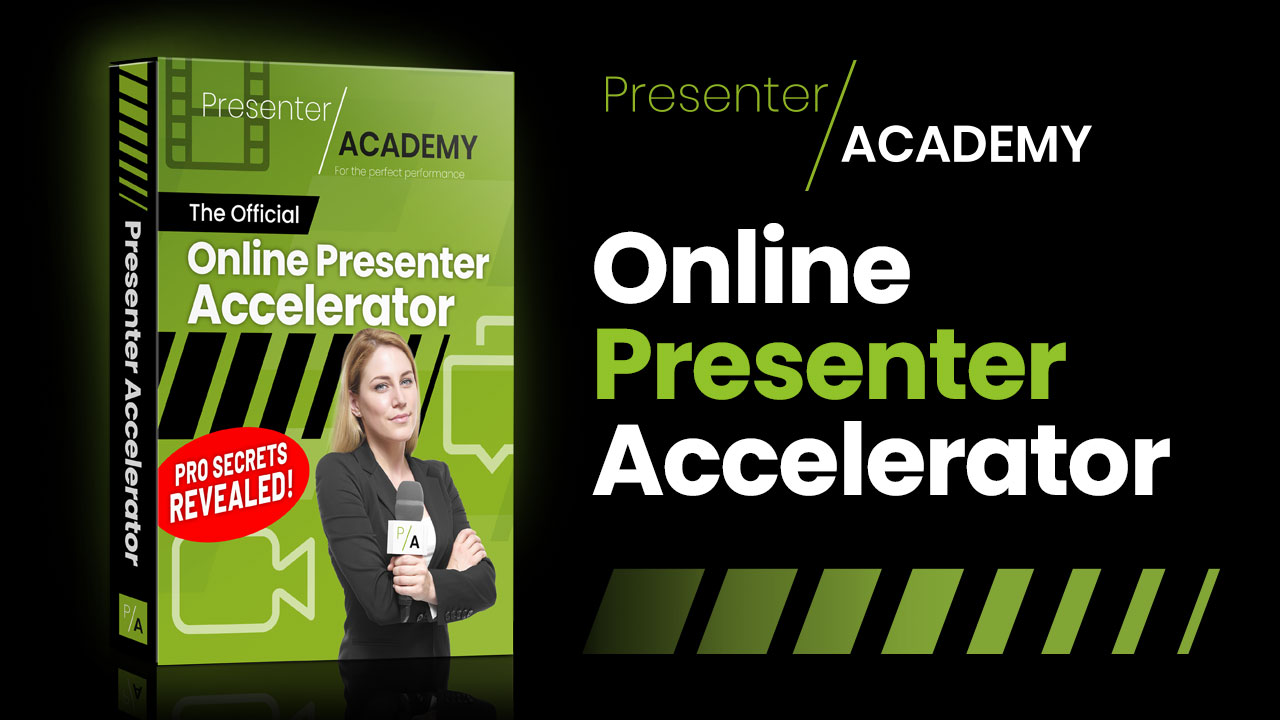 Start your presenting Journey Today