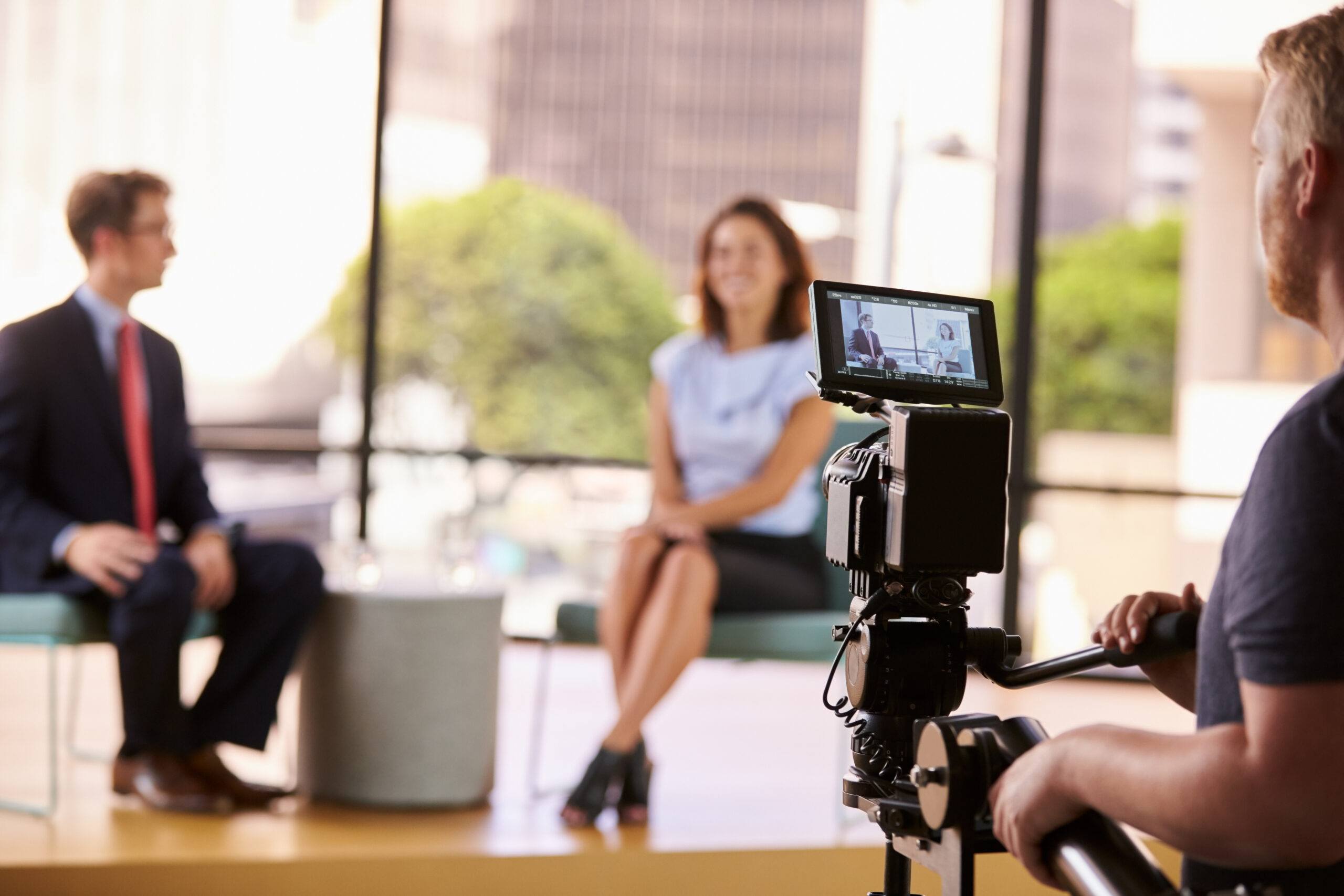 Effective On-Screen
Presenting Courses
eLearning and remote courses empowering you to:
Talk to the camera in a natural and engaging way
Become an assertive and confident presenter
Effectively structure content
Increase on-screen credibility
Overcome anxiety and nerves
Learn how to be confident and engaging on camera
Have you ever looked at yourself on video and thought you just don't look right? Maybe you look a bit stiff, unnatural or awkward? Or perhaps your personality, confidence or credibility is just not coming across?
We've helped hundreds of presenters improve their on-screen performance, and many have gone on to become professional TV presenters.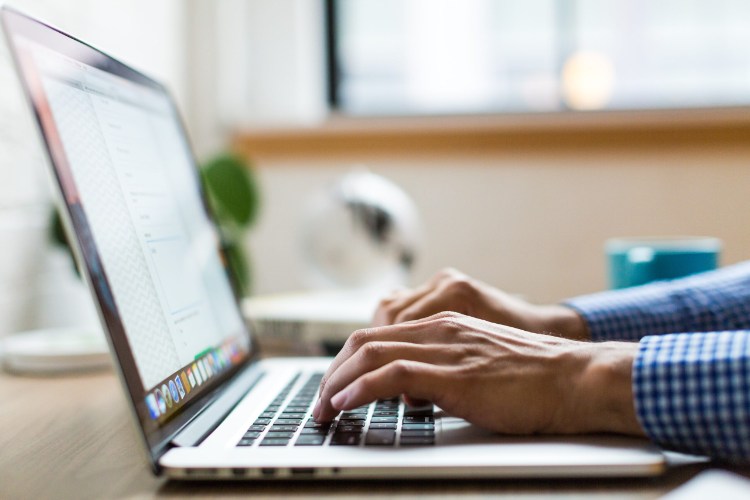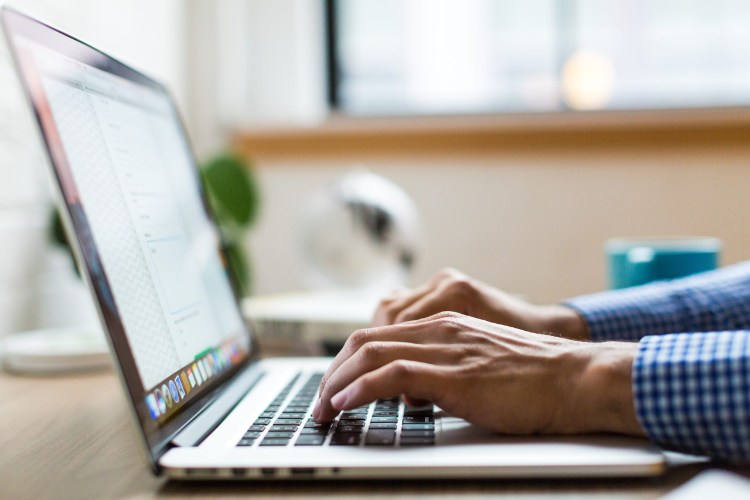 Online Presenter Courses
E-Learning programmes
Online training courses with written, audio and video content designed to let you present with ease. Modules and assignments can be completed at your own pace – no deadlines!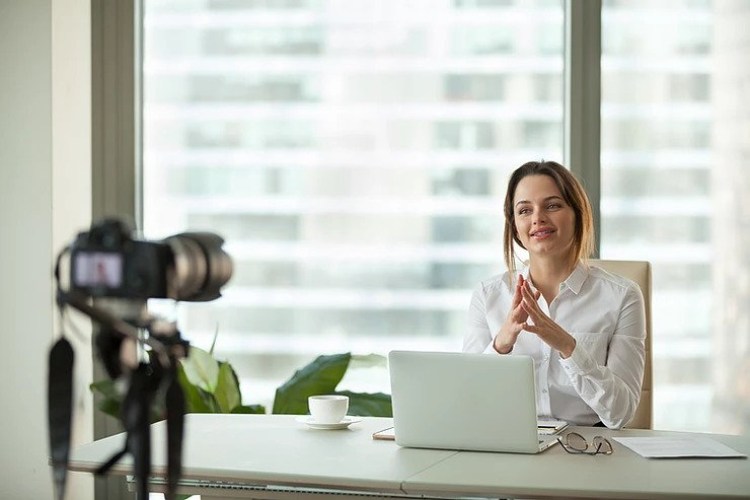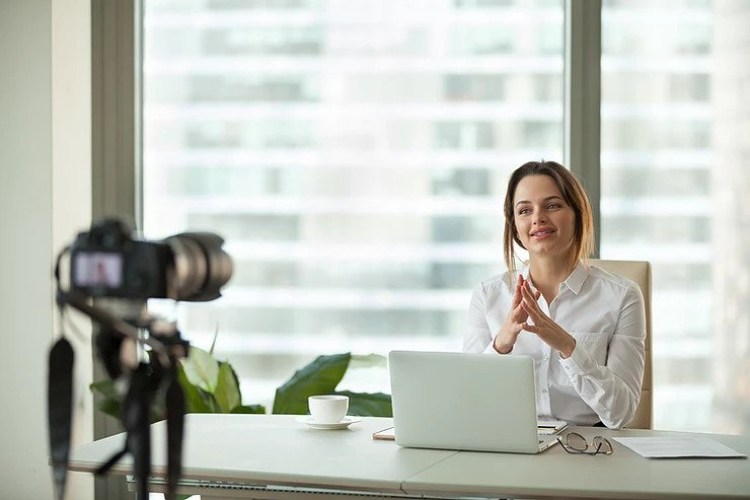 One to One Training

Live and interactive online sessions
One to One live training and mentoring programmes with a selection of our industry experts, designed to help you achieve your specific goals and maximise your potential.
Popular Presenter Courses
Below is our current range of Presenter e-courses.  All courses have the option to have direct feedback on your assignments from our professional Directors
TV Presenting
Our Award winning Presenters and Producers will take you step-by-step through this ground-breaking training programme. You can work through this fully automated online presenters course in your own time with the flexibility to fit around your other commitments. Option to receive Directors feedback on your assignments.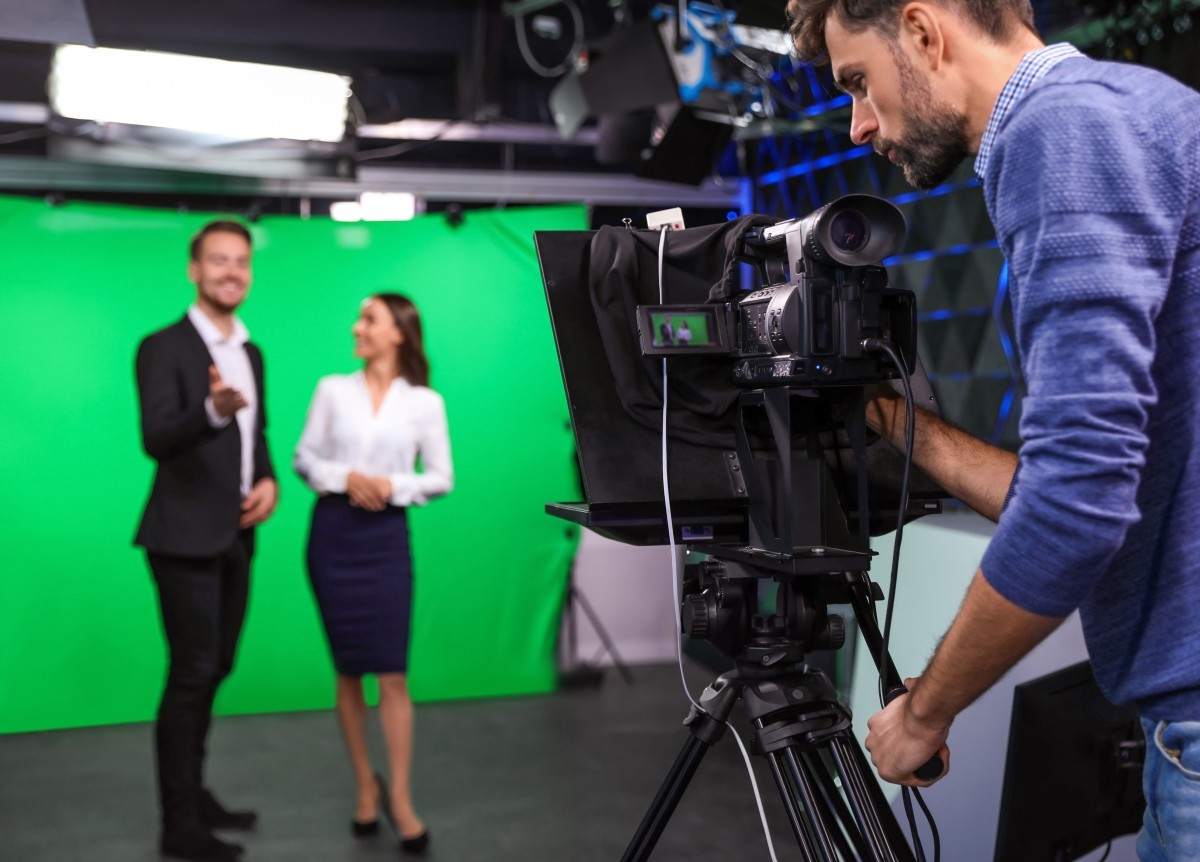 Children's TV Presenting
Ideal for those who would like to be a children's presenter and is suitable for all levels with no experience needed. You'll be guided through this fun and engaging programme by BAFTA award-winning Director and Producer Helen Sheppard.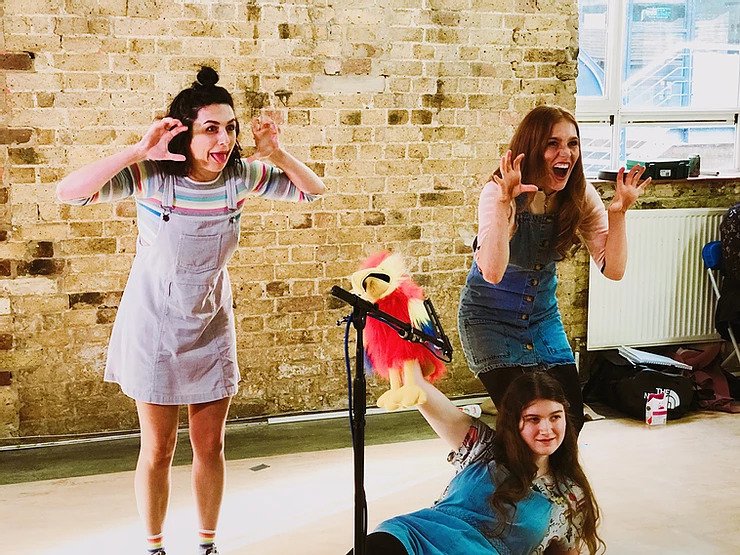 Get Brian Naylor's brand new Book!
Presenting for TV & Screen: The Essential Guide
"Presenting for TV and Screen" is a step-by-step guide to how to understand your audience and communicate effectively on camera. Guiding the reader through key principles and essential techniques, experienced presenter Brian Naylor offers an in-depth look at why tonality, facial expressions and body language are vital for effective and engaging communication.
With personal insights from industry experts including agents, casting managers, presenters and BAFTA winning director Helen Sheppard, this practical guide is an essential tool for anyone who wants to become a natural, confident and engaging on-screen presenter.
SOLD OUT! Due to huge popularity, we have already sold out! Want to get notified? Join our Newsletter to get email updates about when it will be available again.
Just some of our success stories
Testimonials
Decided to step outside my comfort zone and embark on the Presenter Academy's Online Presenter Course after attending some of their online webinars. The course is fantastic value and has lots of videos and step by step advise on how to put yourself comfortably on camera with a thorough in-depth material. The course has automated tests which are a brilliant way of making sure you've understood everything and staying on-track. I've done other online courses before which tend to be a bit wishy washy and lack real understanding but this one is by far the best, not only for it's value but the in-depth knowledge you'll receive. I've not got the confidence but the proficiency to create my own online and social media videos for my business.
Tracy Hammond
It has been a tremendous experience to follow the Presenter Academy Diploma and I really do appreciate all you do. It has been and is extremely helpful for my work and also the pleasure of following the programme and trying things out. Your online session on Saturday was very informative and excellent to hear all the tips from Helen and Gemma.
Chris Hadfield
Hello, just wanted to say how much I'm enjoying the Online Presenter Course, I'm learning so much from doing it and already have have the confidence and knowledge to pursue my presenting journey. Thank You,
Rebecca White
Hey Brian, I just wanted to say a little Thank you! I did a TV Presenter Training in 2016 afterwards, my journey got me into Moderating Events and working as a Communication Coach. Over the last years, I have had the chance to do a few work in front of the Camera, and with COVID, it has obviously become more. My latest and great project this year (so far) was hosting the Neauvia Talkshow in Milan and I would like to point out that a few of your teachings have stayed with me till today. Again a little thank you for your great work, which was a great investment for my career.
Flo Akinbiyi
Just wanted to say a BIG thank you both for keeping me motivated and inspired with your amazing videos, truly grateful! Love your energy and enthusiasm.
Lakshmi
Just to say I've been watching a lot of the webinars and have found them really helpful and fascinating.
John Dredge
Business Presenting
A fantastic day spent on Friday at the training day geared towards SME's, What a fantastic experience, and Helen Sheppard made it so warm, welcoming, and relaxing! She was truly wonderful and both Fiona and I give her the credit for making us enjoy it as much as we did! Look out on the Fabulous Women website soon for our videos! (Oh how much fun we had following the autocue!!)
Toni Riding
Guest Speaking Events
I attended the Become A TV Presenter event a few weeks ago where Radio Presenter Gemma-Leigh James was speaking. It was very informative and the the whole event was excellent. Thanks to the advice given I've just landed myself 2 radio gigs. I'm really looking forward to doing the 3 Day Course. Also thanks to Ellen too.
Ann Jarett
Guest Speaking Events
Great Presentation Brian… very interesting…. learnt a lot… Doesn't matter how much you know, if you can't present it to camera and keep it interesting and succinct, you're not going to get your message across.
Val May
1 Day Testimonials
What a brilliant day I had trying my hand at children's tv presenting
Anya Jennings
1 Day Testimonials
Incredible day at Helen Sheppard's Children's TV Presenter Course.
Thanks so much to Presenter Academy for the amazing Children's TV Presenting workshop this weekend. You made it really fun, relaxed working day and getting to work with other presenters was just fab.
Jennifier
1 Day Testimonials
I recently attended the '1 day course' at Media City in Manchester.
The day was hosted by Brian and Gemma who provided a thoroughly professional and informative yet still fun and relaxed event. Money well spent in my opinion, so much so that I have just booked onto the 5 day course at Pinewood in the new year.
Looking forward to it already, thanks guys!
Carl Gordon
1 Day Testimonials
Absolutely loved doing the one day course today, Brian is so friendly and put everyone at ease, a true professional who is very dedicated to his job, thank you Brian, looking forward to seeing my showreel and photos and receiving my masterclass lesson ? it really is worthwhile getting all three for that price ? (by the way Brian, hope we didn't make you laugh to much lol) ?
Angie Sutcliffe
1 Day Testimonials
Really enjoyed the course I recently attended at Media City. It was fab and fun…..and I have to say Brian and Gemma are amazing. Looking forward to the next one.
Ramo Kabbani
1 Day Testimonials
HUGE thank you to Brian for the most amazing day yesterday. Met tremendous folk, had great fun, grew in confidence and was inspired – what more could a girl want?
If you have not booked yourself in yet then don't delay – your competitors have
Sarah Hopewood
1 Day Testimonials
So much more than I expected especially as I've done presenter courses with other companies that didn't live up to the hype, but TV Training is awesome, two weeks after getting my showreel I got an audition for a major TV channel.
Darren Brierly
1 Day Testimonials
I attended this course a few years ago now and I can honestly say it was one of the best things I've ever done. Apart from losing my fear of the camera and sharpening my presenting skills it made me feel like I could take on the world!! If its bags of confidence you're after and a big kick-start in your professional career then GET ON THIS COURSE it will change your life. Thanks so much to Brian and Gemma. Truly top stuff.
meer
1 Day Testimonials
I just wanted to say a huge thank you to you and Brian for the weekend. I learned even more than I'd hoped and am brimming with confidence, ready to get out and work as I continue to learn and become a better presenter. So, so valuable to have Helen along too. Having her directing in my ear was an absolute pleasure and privilege.
Looking forward to seeing the showreel and sending it out.
Simon Thompson
1 Day Testimonials
It was an incredible day. Helen is an encyclopedia of information, helpful tips but most importantly she makes you feel calm and comfortable. She has no end of encouragement and advice. I would work with Helen in a heartbeat!!
Bongi Moon
1 Day Testimonials
Had a fantastic day at TV Training Academy's Become A Children's TV presenter workshop with BAFTA award-winning director Helen Sheppard. The day was fun, relaxed but also seemed professional. I got to contribute my own ideas, read off autocue and even work with puppets. All whilst networking with other presenters which was a great experience. Would love to work with TV Training Academy again. Would highly recommend!
Jen Halse
1 Day Testimonials
Thank you so much to Brian Naylor for today's Presenting for TV taster at 3 Mills Studios! Very relaxed and enjoyable atmosphere and had a laugh too! Great day.
Catherine Andrea
1 Day Testimonials
To have had this opportunity! I've got lots to think about now and feel I've stretched and tested some presenter skills. A thoroughly interesting and fun experience.
Alan Ennis is a super teacher, positive, upbeat with a great eye for what works and what doesn't. We are now full of his anecdotes 🙂 He had us smiling the whole day and feeling awesome.
Very grateful!
Ayesha Casely-Hayford
1 Day Testimonials
Thank you for a fun day yesterday. The taster course was a perfect introduction to the world of TV Presenter for people thinking about coming into the business and Brian's huge experience in doing the job shone through.
Adrienne Lawer
1 Day Testimonials
I have been in this profession for the last 4 years in all fields from radio to TV, but today's just 1 day training has taught me a vast amount and a lot of excellent tips that will help throughout my profession, they are very lovely professionals and this training brings a great change in your life. A Brilliant and incredibly insightful experience into professional presenting with a chance to learn from experienced professionals.
Meer Ikram Hussian Sharh
1 Day Testimonials
Just a quick note to say how much I enjoyed yesterday, you professionalism and how you made a hard subject easy was very much appreciated. I recommend you strongly. Anyone regardless of level of experience would have left the room with something worthwhile. Best Wishes
Eddie Dinnage
1 & 5 Day Student
I attended the Manchester course on 3rd October and thoroughly enjoyed the day.Thanks to Brian Naylor for clear and concise training output and the participation was fun.
Lynn Marie Bialowas
1 & 5 Day Student
Ahead of my book launch in February, learning to develop my TV Presenting skills at #PinewoodStudios. My thanks to Simon Davies and TV Presenter Training for helping me to relax throughout the learning and having great fun #tvpresenting
Anita Nayran
1 & 5 Day Student
Had a fantastic day today on the 1 day intensive taster course! Brian was an excellent trainer and we were lucky to benefit from his wealth of knowledge and experience. Met a lovely group of people also. Highly recommend to anyone thinking about getting into TV presenting ! I'm now even considering the 5 day course as a next step ! Thank you
Sasha Herman
3 & 5 Day Presenter Courses
From seeds to green shoots…three days of high intensity learning and fun with trainer and producer Brian Naylor and BBC BAFTA award-winning Studio Director Helen Sheppard. The bonus was gelling with other TV presenters who are on a similar journey. Exhilarating. Professional. Highly recommended.
Sudhanna Singh
3 & 5 Day Presenter Courses
Loving your work as always guys! Such a fabulous week with Brian & Helen. Working with industry professionals, learning so much about life behind the camera and generally having the best time. Loved it!
Elise Evans
3 & 5 Day Presenter Courses
hello everyone,
I did the 5 day presenter course last November which was held at 3 mills studios. it was a massive boost in my confidence and I suggest to everyone who are still deciding on whether they should attend for the next course or not…BOOK NOW!! you will learn a lot enjoy it but most of all have fun!! I would do it all over again if I will find some time!!! so…pick up the phone and start off with a good start for your tv presenting career!!
take care lads!!Shawn…
Malta Shawn Sullivan
3 & 5 Day Presenter Courses
I just finished the April 5 day course and it was brilliant! I had such a great time and everyone on the course was lovely. I really felt I learnt a lot and now have the skills to find my first job. If you're nervous about signing up, don't be!! You'll really enjoy it and everyone is really supportive. I couldn't recommend the course more. Thanks a lot and take care Brian.
Amy Peacock
3 & 5 Day Presenter Courses
Thank you so much Brian my showreel 1018 views in YouTube TTA production TV Presenter Training Course the best l now it because just after this course l find a beautiful fantastic job in ITV :)) you to the best
Ozlem Peters
3 & 5 Day Presenter Courses
Just had a great time and learnt so much with the 5 day Master class with TV Presenter Training. Thanks Brian and Tony for all your help, feedback and encouragement…
Kate Quinton
3 & 5 Day Presenter Courses
Just finished my 5 days Training course with Brian. Had such a brilliant time and have learnt so much !!! We had a great (slightly crazy) group and I have definitely made friends for life 🙂 Holly Willoughby watch out 😉
… hopefully a new venture will start now , thank you so much Brian!!
Chantelle Gadd
3 & 5 Day Presenter Courses
I had a ball on the 5 day training course. Brian knows what he's talking about & in 5 days I learnt a lot, especially as I am an Aussie girl looking tourist myself on the best possible way in the UK industry. The guys are patient, honest & I can't wait to see my show reel that they produce for me!! I encourage anyone that wants some professional coaching & training to get on board with this course whether you have had presenting experience or not. Thanks again Brian!
Rachel Elise O' Rourke
3 & 5 Day Presenter Courses
Great news. I just got invited to be a TEDx speaker, which is a major goal of mine. They looked at my application and apparently my TV presenter course showreel that I put on my website was the clincher? Who would have known? Thanks again guys and to Kirsten who was a great coach!
Huh Kim Le
3 & 5 Day Presenter Courses
Well it's been a great week working on the 5 day intensive Tv presenter course at Pinewood studio's, met some amazing people and the tutors
we're just awesome ?, looking forward to seeing my show reel once it's edited=), anyone looking to get into this line of work, I highly recommend trying the one day course.
Mark Sears
Webinars
Wow, what a fantastic webinar from Presenter Academy with Jordan Lee. Really gave me the push I needed. Thanks Guys
Laura Jane
Webinars
A brilliant chat with Ria Hebden this morning – Articulate, Pro-Active and inspiring
Amy Burrows
Webinars
Thanks to the hugely inspirational Ria Hebden for this morning's session.
Natalie
Webinars
Thank you for providing so many amazing webinars.
Sarah
Webinars
Thank you again for the virtual training on Saturday, it was really useful.
Gavin Jugmonhun
Webinars
Always inspired by Presenter Academy, such an incredible Meet the Agent session this evening.
Ulanimae
Webinars
Best zoom group so far! THANK YOU to Presenter Academy & to the lovely Karen from PMP Agency and lovely bunch of fellow presenters. Keep focusing on your passion guys!
Lucy Fletcher
Webinars
Thank you Karen for such useful advice.
Lucy Bradford
Webinars
Thank You for a fantastic zoom this afternoon and thank you from Karen from PMP Agency for the great advice.
Hatti Gayner
Webinars
Thanks so much for the session this morning with Gemma-Leigh James so much information and so positive and inspiring. Big love to you guys keeping everyone going in lockdown.
Gorgina
Webinars
Thank you for your Instagram live yesterday. So much information was taken away #confidence booster!
I absolutely loved my 1-1 session with Helen Sheppard
Naomi Karimi
Webinars
Thank you, so many useful tips
Hannah Martin
Webinars
Big thanks to everyone for a great zoom session today
Emma Louise Bolton
Webinars
Thanks again for having me a couple weeks ago, it's really fuelling to chat to people in the industry and get tips 🙂
Rachel Ivy
Webinars
So fantastic today to collaborate with other presenters and like-minded people. Thank you for arranging this.
Lucy
Webinars
Thanks to the Presenter Academy for their weekly sessions. They really know what they're talking about. If you're struggling as a presenter these guys totally on it to give you the support you need check them out.
Kayleigh Williams
Webinars
Just wanted to drop you a line to say thank you for all the sessions you've been doing. I've learnt so much in the last few months and you've really encouraged and inspired me to go and set up my YouTube channel and get presenting.
Henry Allen
Webinars
Firstly, I want to thank you all so much for the amazing training I have received while in Lockdown. It has really kept me going and given me a drive and a focus while having so much uncertainty around everything else! I have learned so much from Brian and all of the guest speakers!
Tanita Hingerty
Webinars
Great session with Presenter Jodie MaCallum and Gemma-Leigh James this morning. Loved they were both Scottish!!  Great advice and so inspiring.
Sarah Milne
Webinars
I can't tell you how pleased I am to see the replay! Thanks again for all your help and guidance.
Tilly Ayres
Webinars
Thank you so much for arranging yesterday's session and giving up your time. I was frantically making notes and really appreciate all your advice and guidance.
Katie Waple
Webinars
I hope you are keeping well. I am LOVING your work with the training academy and it has been incredibly helpful during this tricky time so I would like to personally thank-you so much for the support during this time.
Natasha Lamb
Webinars
I have just attended your Zoom Q&A with Helen Sheppard which was absolutely brilliant thank you!
Dominique
Webinars
Fab workshop today. Thank you.
Becca Kellaway
Webinars
An amazing way to start the day with Brian Naylor teaching all about presenting and brand building and so so much more
Johanna Overton
Webinars
Just wanted to say Thank you to Brian for the course and all the tips and advice, by far the best training I've had.
Kevin
Webinars
Thank you for a great workshop this morning
Hatti Gayner
Webinars
What wonderful sessions you've hosted over the last few weeks. I'm learning so much more about the industry I never even knew.
Hannah Wilson
Webinars
Thank you so much for your efforts and all the content and info you are offering. I've learnt so much from you both and really enjoyed today's Zoom with Helen Sheppard.
Isabella
Webinars
Big Thank You to Brian Naylor and the team at Presenter Academy, absolutely love your presenter training, without a doubt the best industry advise.
Eloise
Webinars
Thank you to Brian Naylor and Presenter Academy for all your help over the last couple of weeks! You have encouraged me to step out of my comfort zone, provided me with huge amounts of knowledge and gave me the confidence needed to push forward.
Naomi Karimi
Webinars
Thank you for today's wonderful Q&A! I learnt so much and I'm feel inspired to really get the ball rolling now! Looking forward to seeing more of what the Presenter Academy has to offer!
Brydie Monaghan
Webinars
Thoroughly enjoyed your Virtual Event earlier today, there was so much diverse and interesting material there which gave me much inspiration to go further.
Ed Wells
Webinars
I've learned so much in a short space of time. Brian 100% knows his stuff, he's so entertaining.
Dara
Webinars
Hi Guys, just wanted to thank you all for the AMAZING work you've been doing all through lockdown. It's been great attending your sessions and getting to meet all the experts and get some real insight into the industry. Thanks
Jess
Webinars
Thank you for hosting the webinar on Saturday with Ria Hebden, such a truly an inspiring woman and it's given me the motivation to get going.
Megan Farrell
Webinars
Just wanted to say thank you again for the live Q & A yesterday. Really enjoyed it and was interesting to see other people in the game!
Esme